Research
Research Interests
Family relations and gender roles in Chinese Societies
Feminist theories and international gender politics
Globalization of qualitative research
Current Research
The Practices of Investigative Research in China's Great Leap Forward (1958-1962)
The Development of Qualitative Research in Contemporary China
The Globalization of Critical Qualitative Research
Major Grants
The Corrupting Influence of the State on the Production of Knowledge: Investigative Research in China's Great Leap Forward (1958-1962) (Chiang Ching-kuo Foundation for International Scholarly Exchange (USA), $19,800 USA), 2012-2014.
Non-governmental Organizations and Democracy in Taiwan (Social Sciences and Humanties Research Councile, Canada, $99,738), 2003-06.
Canada-China Exchange Visiting Scholarship (Education Commission, China, $5000), January-July, 1998.
Chinese Women Organizing (Social Sciences and Humanities Research Council, Canada, $72, 644), 1996-1999.
Connaught Matching Grants (University of Toronto, $6000), 1993-1994.
Selected Publication
Ping-Chun Hsiung, 2015
"Gender and Development in CIDA's Programs: A Reflection on the Doingem> of Feminist Collaboration," chapter 13 in Ruth Hayhoe, Julia Pan, Qiang Zha, eds. Canadian Universities in China's Transformation: An Untold Story, McGill Queens University Press, in press.
Ping-Chun Hsiung, 2015
"Doing (critical) qualitative research in China in a global era," International Sociology 30(1): 86-102.
Ping-Chun Hsiung, 2012
"Dayuejin qijian 'diaocha yanjiu' de shijian yu tiaozhang—zuiyi cheng laoshi luxi de fengfan yu zhiye" (The Practices and Challenges of Investigative Research in the Great Leap Forward: Commemorating Dr. Lucie Cheng) in Hsiao-Chuan Hsia and Yunzhang Liao, eds. Faxian cheng luxi (Discovering Lucie Cheng), Taiwan Social Science Research Press, 2012, p. 93-126.
Ping-Chun Hsiung, 2012
"The Globalization of Qualitative Research: Challenging Anglo-American Domination and Local Hegemonic Discourse." FQS Forum Qualitative Sozialforschung / Forum: Qualitative Social Research Volume 13, No. 1, Art. 21.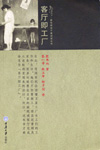 Ping-Chun Hsiung, 2010
Keting ji Gongchang (客厅即工厂), Chongqing University Press, Qualitative Methods Case Study Series, Chongqing, China
Ping-Chun Hsiung and Katherine Nichol, 2010
"Policies on and Experiences of Foreign Domestic Workers in Canada" Sociology Compass, 4/9:766-78
Ping-Chun Hsiung, 2010
Lives and Legacies: A Guide to Qualitative Interviewing
Hsiung, Ping-Chun. 2010
"Shenru fangtan zhong "fansi"de jiao yu xue (深入访谈中'反思'的教与学, Teaching and Learning Reflexivity in Qualitative Interviewing)" Zhixing yanjiu:fansi yu pinglun (质性研究:反思与评论, Qualitative Research: Reflexivity and Review)2:1-24.
Ping-Chun Hsiung, 2008
Teaching Reflexivity in Qualitative Interviewing Teaching Sociology, July, 36 (3): 211-226.
"The Outsider Within and the Insider Without: A Case Study of Chinese Women's Political Participation," , in China 's Developmental Miracle: Origins, Transformations, and Challenges (ed. Alvin Y. So), pp. 161-82, Armonk: M.E. Sharpe, 2003.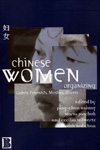 Chinese Women Organizing: Cadres, Feminists, Muslims, Queers, Oxford : Berg Publishers (eds. With M. Jaschok & C. Milwertz), 2002.
"The Women's Studies Movement in China in the 1980s and 1990s," in Education, Culture, and Identity in 20th Century China (eds. Glen Peterson, Ruth Hayhoe, Yongling Lu), pp. 430-49, Ann Arbor: The University of Michigan Press, 2001.
"Zhixing Yanjiu Fangfa Chuyi: Fu Shehuixu yu Shehui Xinbie" (On Qualitative Methodology: Engendering the Chinese Sociology), Shehuixue Yanjiu (Sociological Research), 5:3-28, 2001.
"Transformation, Subversion, and Feminist Activism: Report on the Workshops of a Development Project, Xian, China," Journal of Concerned Asian Scholars, 31(3): 47-51, 1999.
"Jie Gui connecting the Tracks: Chinese Women's Activism Surrounding the 1995 World Conference on Women in Beijing ," Gender and History ,10(3): 470-97, 1998 (with R. Wong).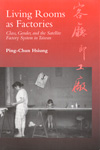 Living Rooms as Factories: Class, Gender, and the Satellite Factory System in Taiwan, Philadephia: Temple University Press, 1996.
"Between Bosses and Workers: The Dilemma of a Keen Observer and a Vocal Feminist," in Feminist Dilemmas in Fieldwork (ed. D. Wolf), pp. 122-37, Boulder: Westview Press, 1996.