If you are reading this, you have found your way to the winter 2015 STAB22 home page. Welcome!
Below: Olga Chilina, Srishta Chopra (and husband).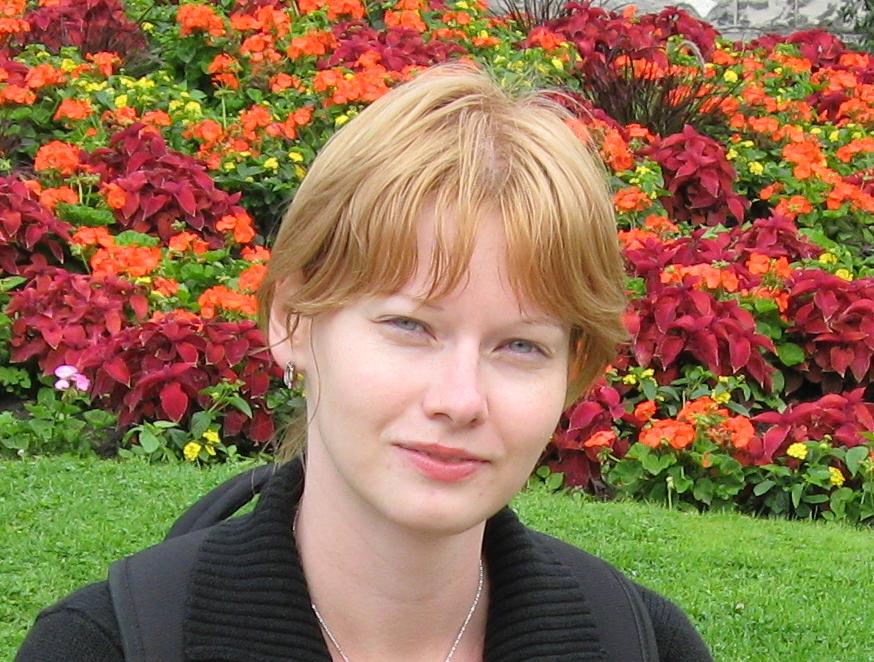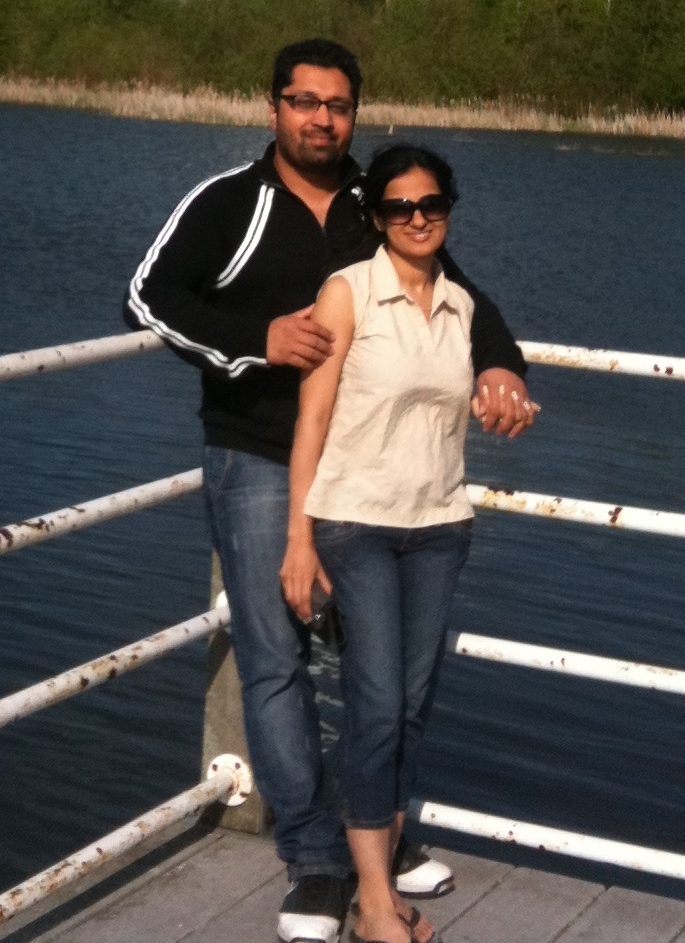 Use the links to the left to navigate, or to get in touch with us.
News is here
2015-01-26 11:00: There are some issues with Blackboard. As a result, some students who are in the course are not listed on Blackboard, and some students who are registered in the course are not appearing in their proper tutorial. This is being worked on: please be patient. I have instructed the TAs to keep their own records of people who are not (currently) on Blackboard, so that when everything is sorted out, those people's marks will appear.

A reminder that the only thing on the "LEC030201" section on Blackboard is quiz grades. The midterm marks will also be available there, but there is nothing else to see there.

You are currently looking at the central course website. Look here for overall course-related information. If you are in Olga's section 1, you will have access to the LEC01 section on Blackboard (this is unaffected by the Blackboard issues), and if you are in one of Srishta's sections, you can consult her webpage.

2015-01-26 11:00: Our midterm is on Friday February 6 15:00-17:00 in the (old) Gym, AA 112 and AC 223. You will get instructions on which room you will need to go to.
2015-01-21 21:30: I am not available for office hours on Thursday this week. I will be back on Monday.
2015-01-21 21:30: the Thursday 10:00 tutorial (tutorial 21) is cancelled for tomorrow only. There will be two quizzes next week.
2015-01-21 21:30: The following people have undeliverable e-mail addresses. Get this fixed if you want to receive e-mail sent from Blackboard: asra.k, eb_, maha.ejaz, naila.chandoo, zilu.huang, olareju.lisboa, jianne.kim, michael.leung, soroush.yousefi, saruka.k.
2015-01-19 14:00: note that tutorial 29 has moved rooms: this is now Wednesday 14:00-15:00 in HW 308. (This is Dexter's tutorial.)
2015-01-06 15:00: The way to learn this stuff is to do lots of problems. There are problems at the end of every chapter of the textbook, and the Student Solutions Manual has detailed solutions to all the odd-numbered ones. Look out for some recommended problems to tackle.
Welcome to the website for STAB22, Winter 2015!
This Web Page is maintained by Ken Butler
Last modified:
© 2003-2015 University of Toronto at Scarborough. All rights reserved.