Contact Information
Department of Biological Sciences
University of Toronto Scarborough
1265 Military Trail
Toronto, Ontario, Canada; M1C 1A4
M1C 1A4
Joining the lab...
Weir Lab opportunities (details here).
The Labs Academic Family Line
The Weir Lab PhD line follows: In the beginning (year 1585) there was a brilliant chap by the name of Galileo Galilei
Galileo Galilei
who begat
Benedetto Castellir
in 1610, who begat
Giovanni Borelli
in ?, who begat
Marcello Malpighi
in 1653, who begat
Antonio Valsalva
in 1687, who begat
Giovanni Morgagni
in 1701, who begat
Antonio Scarpa
in 1770, who begat
Ignaz Dollinger
in 1794, who begat
Andreas Roschlaub
in 1795, who begat
Louis Agassiz
(a lifelong opposer of Charles Darwin!) in 1830, who begat
David Jordan
(a supporter of Darwin) in 1873, who begat
Charles Gilbert
in 1883, who begat
Joseph Grinnell
in 1913, who begat Ian Mctaggart-Cowan in 1935, who begat
Peter Grant
in 1964, who begat
Dolph Schluter
in 1983, who begat Jason Weir in 2007, who begat (see below)...
Principal Investigator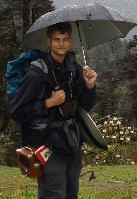 Jason T. Weir
Professor (University of Toronto)
Research Associate (Royal Ontario Museum, Department of Ornithology)
Email:
jason.weir [at] utoronto.ca
Curriculum Vitae (updated Sept 2017)
Current Post Docs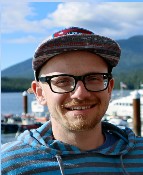 Jordan Bemmels
Post Doctoral fellow: Biogeography and population genomics of kiwi and flycatchers.
Website
&nbsp
Current Graduate Students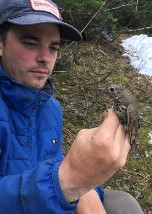 Sean Anderson
PhD student: Ecological and non-ecological speciation in Amazonia.
&nbsp
Aurea Cronemberger
PhD student: Hybrid zones in Hypoecnemis antbirds.
&nbsp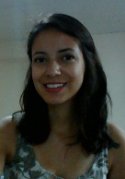 Vanessa Luzuriaga
PhD student: Role of ecological differentiation in acellerating evolution in birds of the Amazon basin.
&nbsp
Else Mikkelsen
PhD student: Hybrid speciation in the Golden-crowned Manakin.
&nbsp
Current Undergrad Students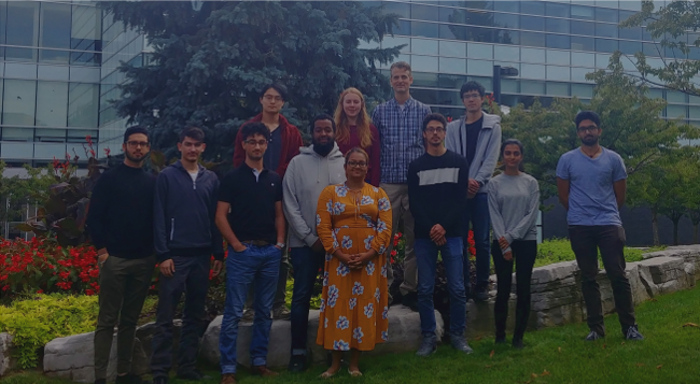 Ten Bird Genomes Project, 2019/2020
Ten UTSC BIOD98 undergrads are each sequencing, assembling and annotating the genome of a different Canadian bird. People from left to right. Front row: POS1, Adam El-Menini, Arsham Javaherdashti, Yahye Abdi, Amanda Nelson, Abdul Afzal, Shawanah Rahman, Vethushan Ramalingam. Back row: POS1, Else Mikkelsen (Project Coordinator), Jason Weir (Project Principal Investigator), Vernon Fong. Funds for this project were generously supplied by the Office of the Vice-Principal Research, the Department of Biological Sciences, and NSERC.
&nbsp
Past Post Docs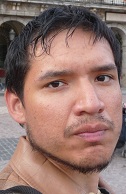 Alfredo Barrera-Guzman
Post Doc September 2016 to Decemeber 2016: Speciation in Amazonian manakins.
&nbsp
Past Grad Students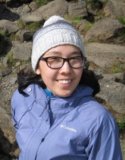 Ashley Bramwell
MSc May, 2019: Phylogeography of North American flycatchers.
&nbsp

Maya Faccio
PhD Dec, 2018: Phylogeography of varzea specialists.
Email:
maya.faccio [at] mail.utoronto.ca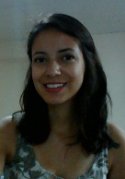 Vanessa Luzuriaga
MSc August, 2018: Rates of trait evolution in Andean and Amazonian birds.
&nbsp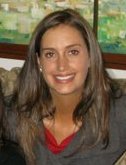 Paola Pulido-Santacruz
PhD December, 2016: Role of extinction in driving latitudinal diversity gradients and the genetic architecture of reproductive isolation in morphologically cryptic avian taxa of Amazonia.
Email:
p.pulidosantacruz [at] mail.utoronto.ca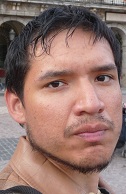 Alfredo Barrera
PhD September 2016: Speciation in Amazonian manakins with a special focus on hybrid speciation in Lepidothix manakins.
&nbsp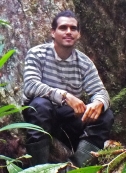 Diogo de Lavareda Medeiros
PhD August 2016: Phylogeography of Ceratopipra manakins of the Amazon basin.
Email:
d_lavareda [at] hotmail.com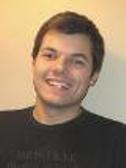 Adam Lawson
MSc December, 2013: Climatic niche evolution in birds.
Email:
adam.lawson [at] utoronto.ca