SEPTEMBER 2016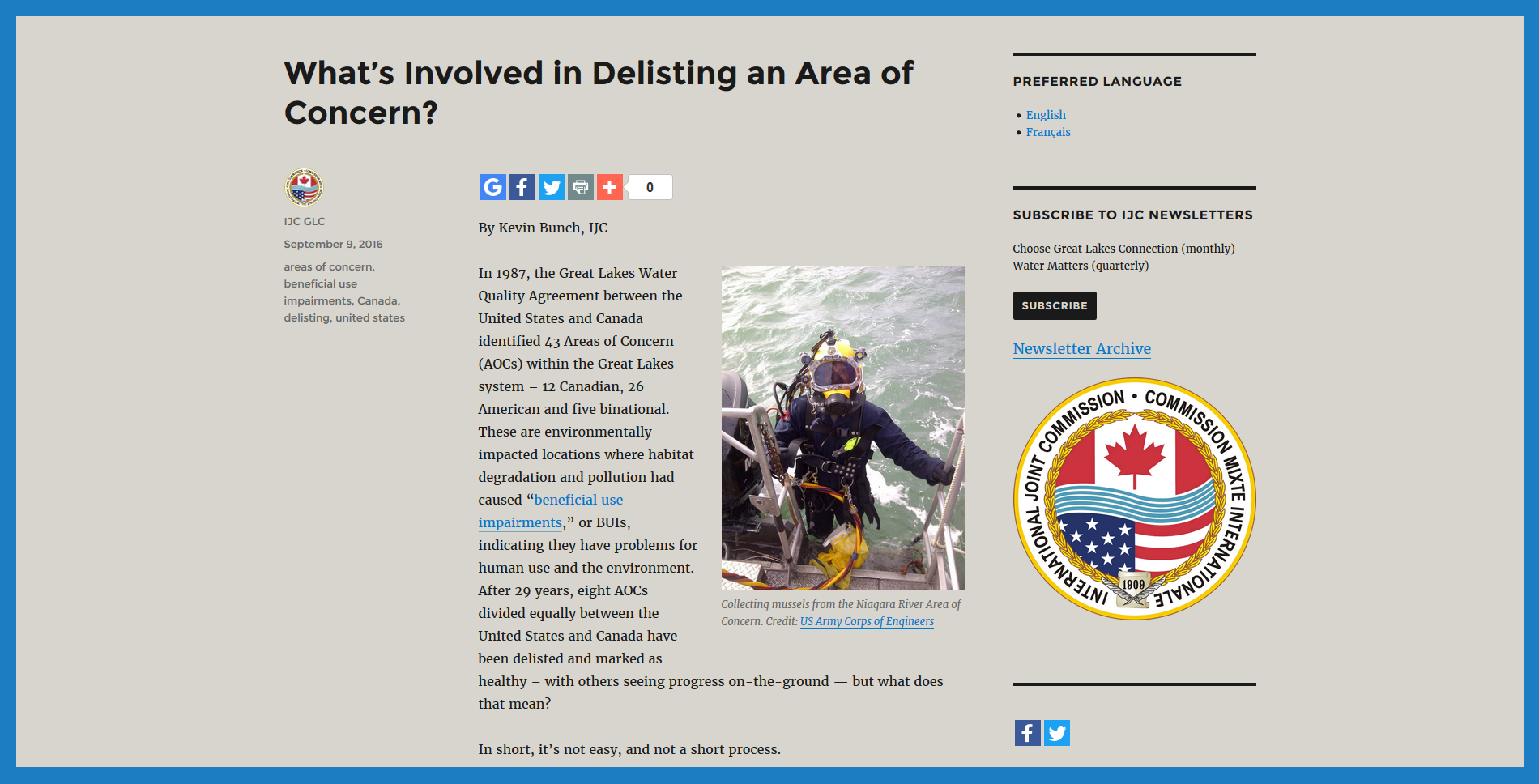 Featured in Great Lakes Connection IJC Newsletter:
What's involved in delisting an Area of Concern?
MARCH 2016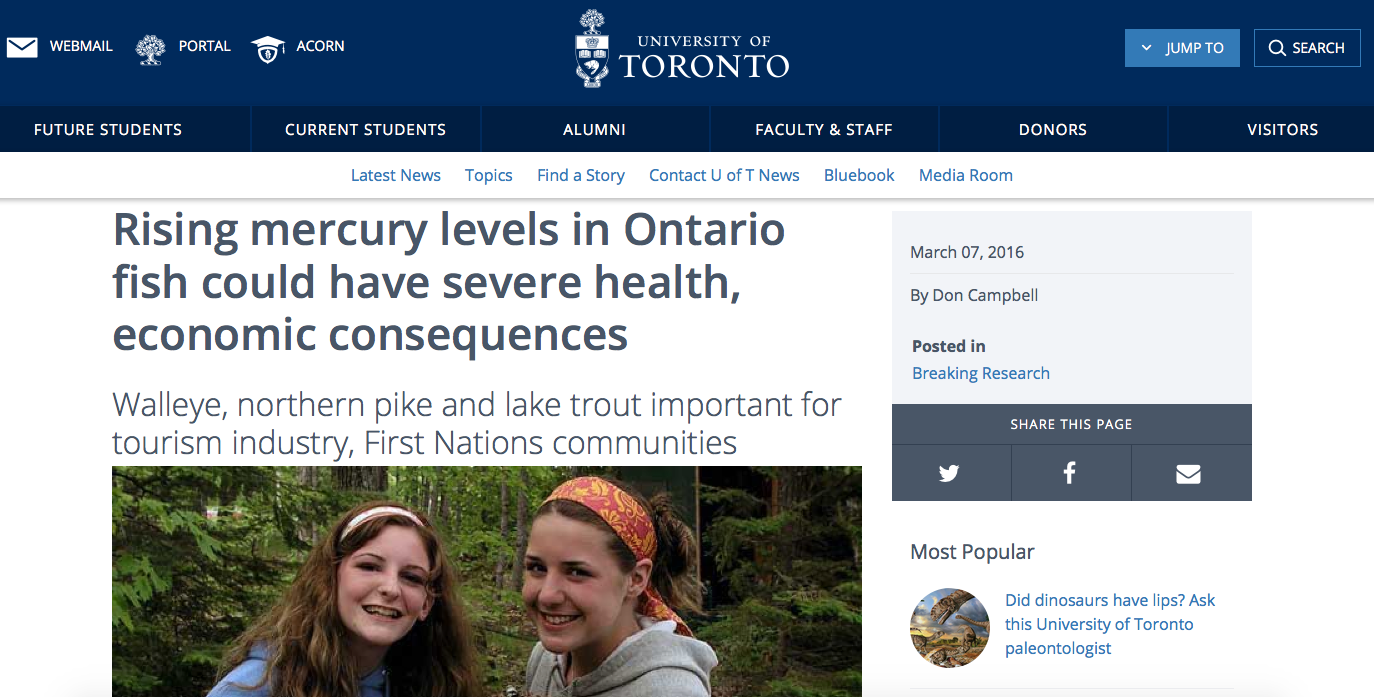 Featured in U of T News:
Rising mercury levels in Ontario fish could have severe health, economic consequences
SEPTEMBER 2015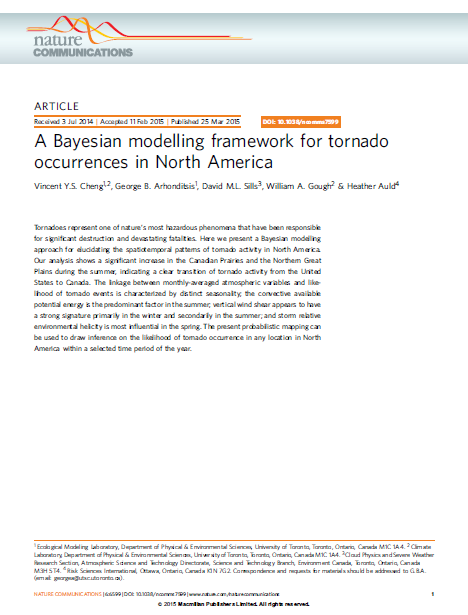 Cheng, V., G.B. Arhonditsis, D. Sills, W. Gough 2015. A Bayesian modelling framework for tornado occurrences in North America. Nature Communications 6: Article Number 6599.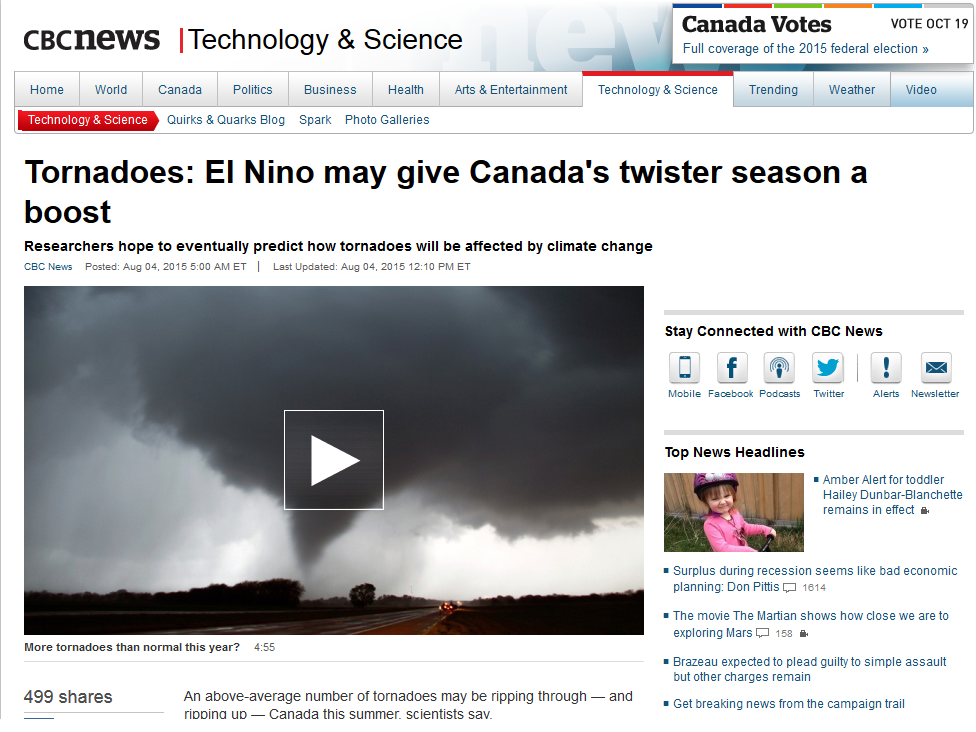 Featured in CBC News:
Tornadoes: El Nino may give Canada's twister season a boost.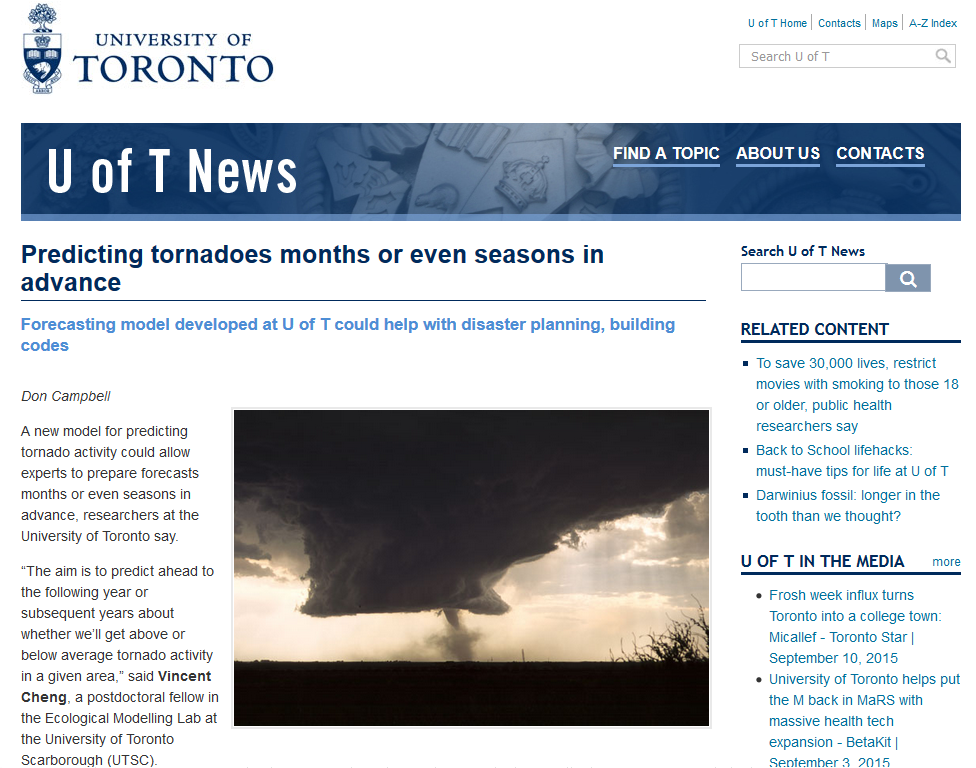 Featured in U of T News:
Predicting tornadoes months or even seasons in advance
APRIL 2014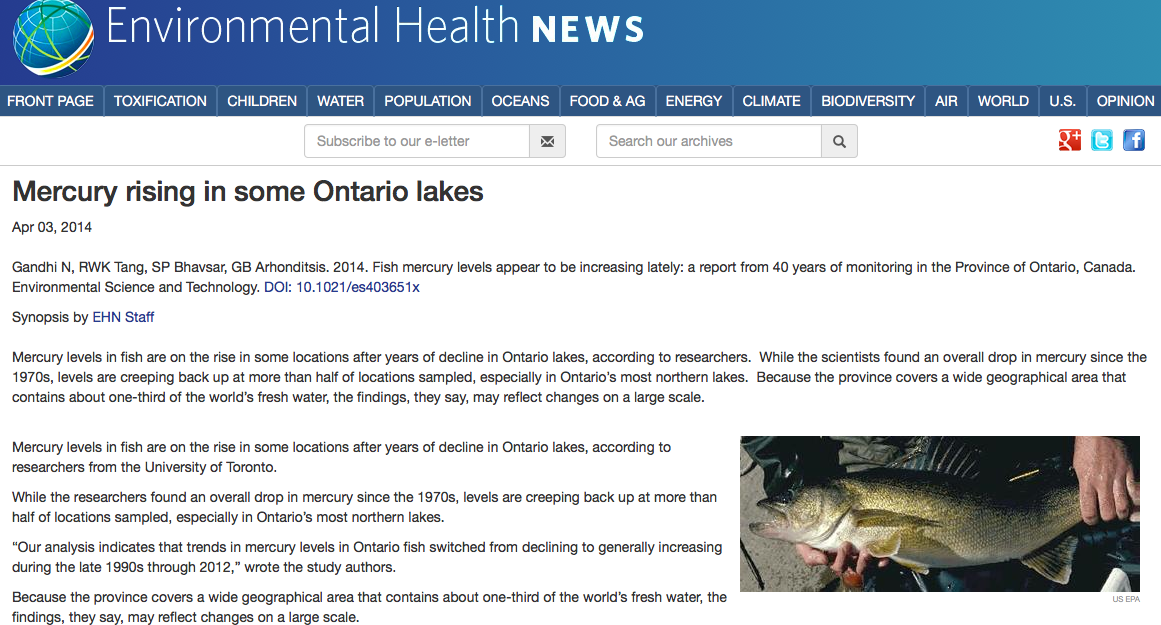 Featured in U of T News:
Mercury rising in some Ontario lakes
MARCH 2011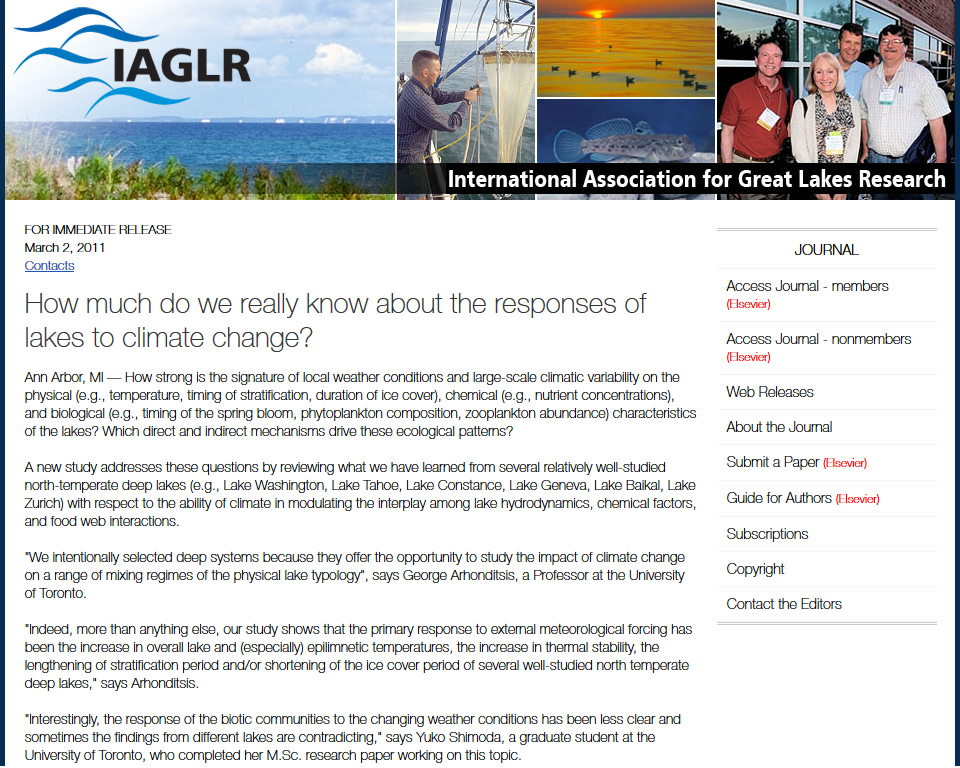 Featured in IAGLR News:
How much do we really know about the responses of lakes to climate change?
AUGUST 2009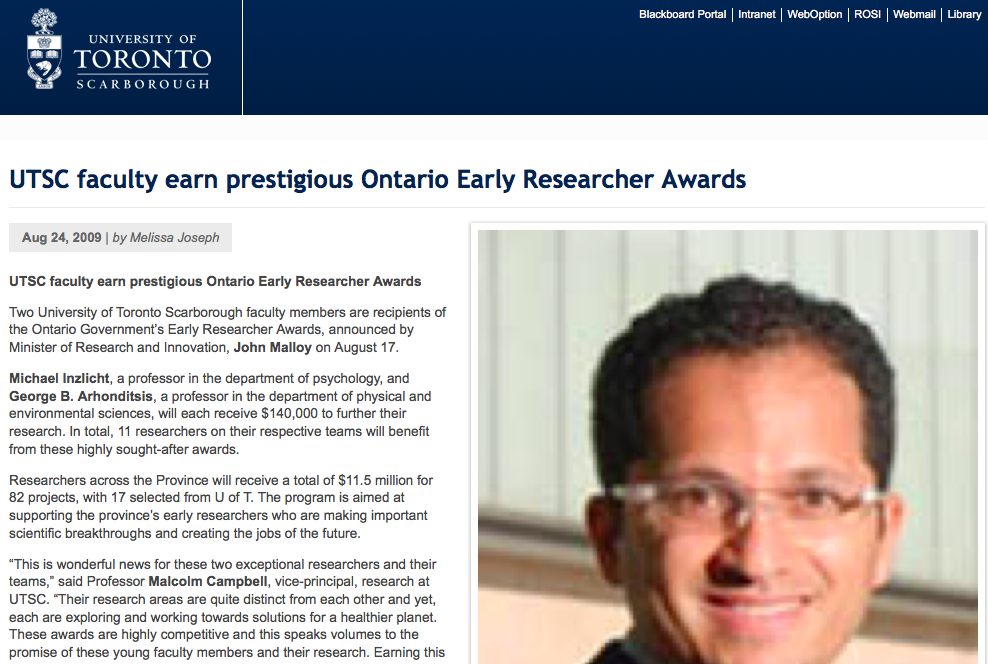 Featured in U of T News:
UTSC faculty earn prestigious Ontario Early Researcher Awards