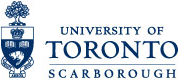 Virtual Security Office
Explosion
If an explosion has occurred, please take the following course of action:
Call 911 and advise them of the explosion.
Immediately leave your area by the nearest fire exit (do not use elevators)
Activate any available fire pull stations when leaving the building.
Do not use radios or cellular phones.
Move as far away from the building as possible, at least 300 metres, avoid smoking.
Await the arrival of emergency services.
Do not attempt to re-enter the building, until the all clear is given.